A week of the crisis
21/04/20 09:23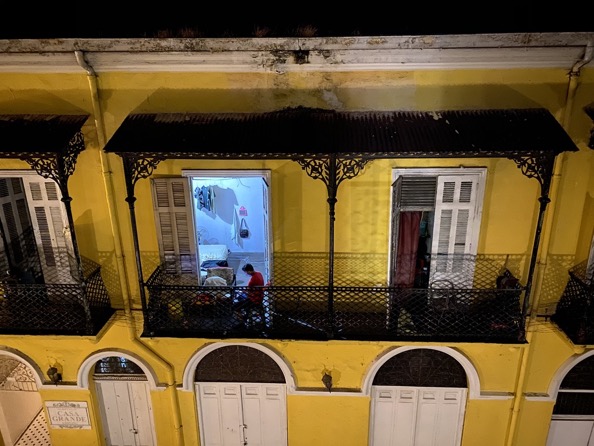 Peeping into neighbours' lives during the lockdown, Casco Viejo, Panama City, April 2020


This week is a difficult one for me. I recognise, all is subjective, and I do not have much to complain about, but it feels hard to be alone in the flat for over a month now. I keep myself busy, and work a lot, and this helps… yet, I find it difficult to cope with not having contacts with people. The Government of Panama has not yet indicated when the COVID-19 measures may ease, so we are assuming that we may still be under strict quarantine for next weeks, perhaps until the end of May 2020.

The news that I am reading from the United States, Poland, Hungary or China scare me too. It is already bad enough to see the world trying to cope with the disease itself, but reading how the authorities of various countries use the opportunity of the crisis to grab power and press opposition is depressing. Clearly, being from Poland makes me read the news from the country a bit more, and the information I am getting is just sad. I do not want to develop more on it, just write that I wholeheartedly disagree with the political discourse in the country and feel disappointed by the leaders of the place where I come from.

The only thing that keeps me going these days is a fact that my family in Nowy Sacz and Toronto seem to be doing well, and a fact that my little project that is meant to support the migrants in Panama works well. It has indeed received quite some support from various people in the world, and this is very encouraging.