Leaving Thailand in a month!
13/06/19 06:18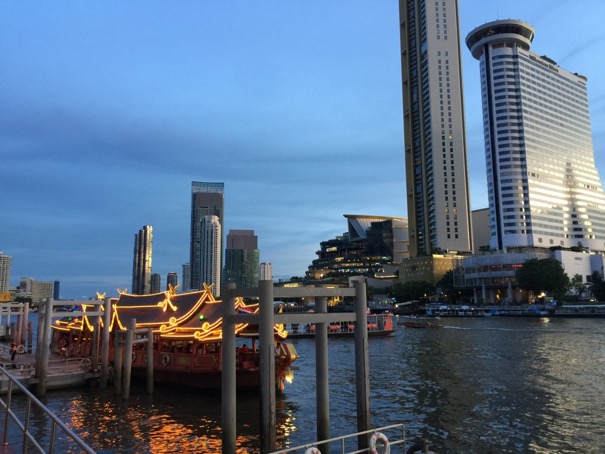 It is only one month left, before I leave Thailand! Yes, difficult to believe, but only 30 days doing my current job. The preparations for my departure are ongoing. I am about to finish my 'end of deployment' report at work, and have already arranged quite a lot of practical things, so that the people who will take over from me will have (hopefully) a smooth transition to their own responsibilities. Then, I am also in the middle of doing all the other practical stuff too. Boxes and cartoons are all ready for packing, items for packing are identified, and so are those ones, which will be donated to people in Bangkok (things that I will not take with me, but are still perfectly okay to be used).


Then, I have also done some work on starting my new life in Panama City too. I have already managed to do a research on apartments, some research on practicalities of live in the new country. Still, final decisions will only be able to be taken when I am there. I am still hesitating, for example, whether I should be buying a small car (I would prefer not to), or not. This particular choice is dependent on my assessment of the public transportation options. Somehow, all these small things that I think of excite me and make me happy!

Before leaving, as you may remember, I will still be travelling. On Monday, I am going to Indonesia for a week, and then, I will be in the Philippines too. I am looking forward to these trips, as they give me an opportunity to say goodbye to some of my friends and places that I like. Then, in between these trips, I will have a small party in my place in Bangkok, so that I have a chance to say goodbye to my favourite people in town. Already lots of my friends confirmed their attendance, which is wonderful, as hopefully, we will have a great time together.

I am still in the woods when it comes to plans for 2 weeks in Europe. We are still waiting for Tahir's Schengen visa, and until this one is not approved, I do not want to commit to anything… I do hope that he will be able to come over and spend time with the rest of the family! Keep your fingers crossed, so that he gets the visa!